Indian mobile and online games firm Indiagames, has sent word that they have collaborated with Games2Win to launch CT Racer Online on their Games on Demand (GoD) service. CT Racer Online is an online community based racing game that has been developed by Hyundai Digital Entertainment.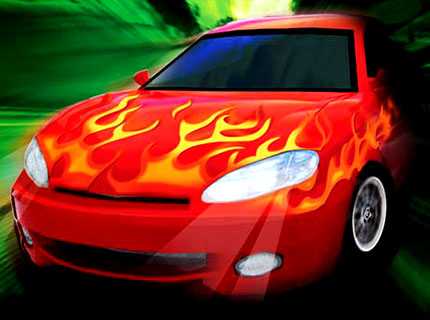 CT Racer Online features a team mode and the option to race on streets, tracks and outdoor terrains in popular cities across the world. Also, it lets gamers customize various elements of their cars, such as the car tyres, stickers, wheel caps etc., thereby increasing the level of interactivity with the game.
Alok Kejriwal, CEO & Founder, Games2win quotes, "We are happy to partner with Indiagames and launch CT Racer on the GOD platform. We consider that users will really enjoy playing this game from their homes and GOD is an ideal platform to deliver this game to them. This relationship compliments our strategy of activating CT Racer in all the important cyber café in India and with Indiagames we hope to create even greater awareness and buzz about the game."
Vishal Gondal is the chief executive officer of Indiagames. He explains, "Racing is one of the most popular genres amongst gamers and we are confident CT Racer Online will be well received by our GoD subscribers across the country. The Indiagames GoD service is becoming the single most preferred distribution platform to not only introduce games to a larger audience across the country without the fear of piracy but also as an assured source of revenue for game publishers".
CT Racer Online is being published by Sega. The game will let GoD subscribers across India to race against one another. The Games on Demand service by Indiagames offers more than three hundred games across multiple genres. Games such as the Lara Croft Tomb Raider series, Hitman and MMO's like A3, Carom 3D, Ragnarok, Rakion Chaos Force and War Rock are available to gamers in India via GoD.
Popularity: 3%